I'm writing this with around 2 and half weeks until my photo shoot with Joanne Coates, here's a link to her Instagram so you can check out her work
It's getting that time in the diet when I have to start considering my goals after the photo shoot. It's important, especially after a calorie restricted period to know where you're taking your attention as far as training and nutrition is concerned
UPDATE 23/7/18... here's some photos from the day of the shoot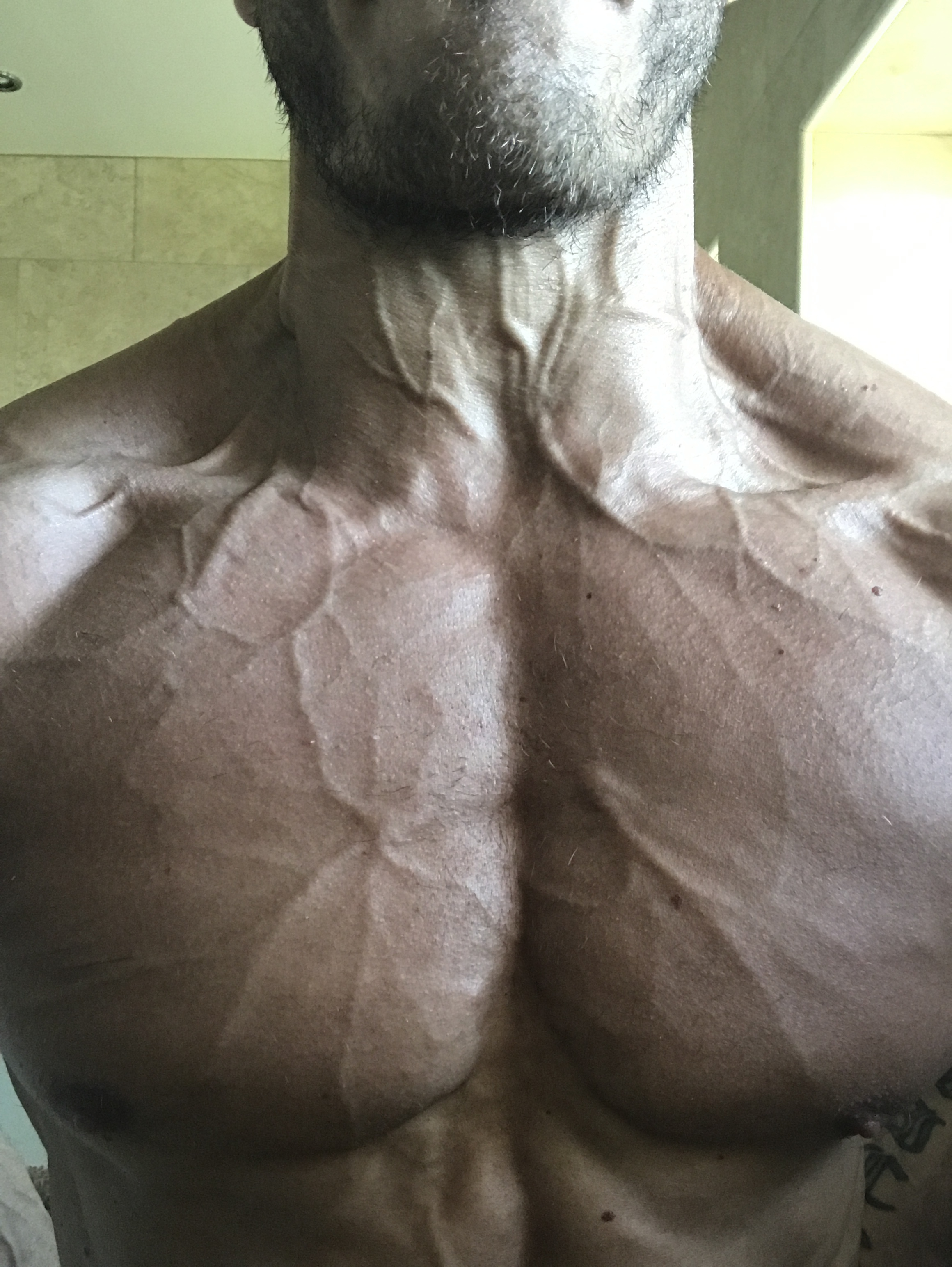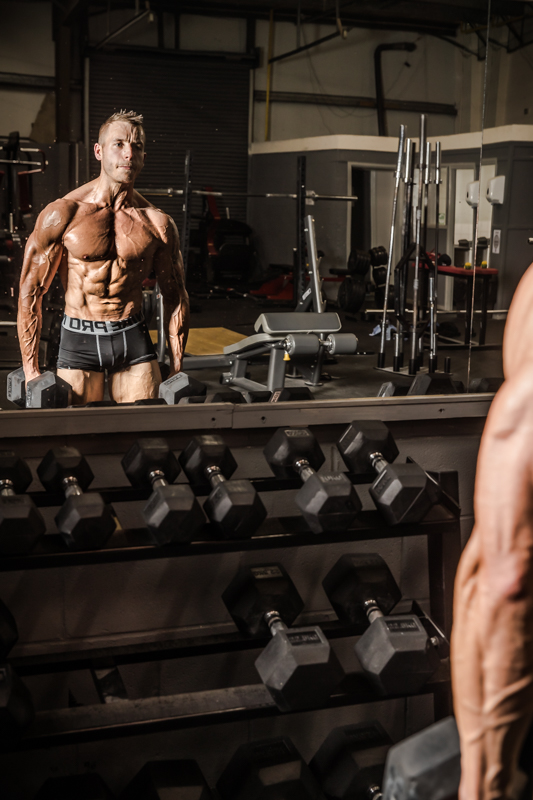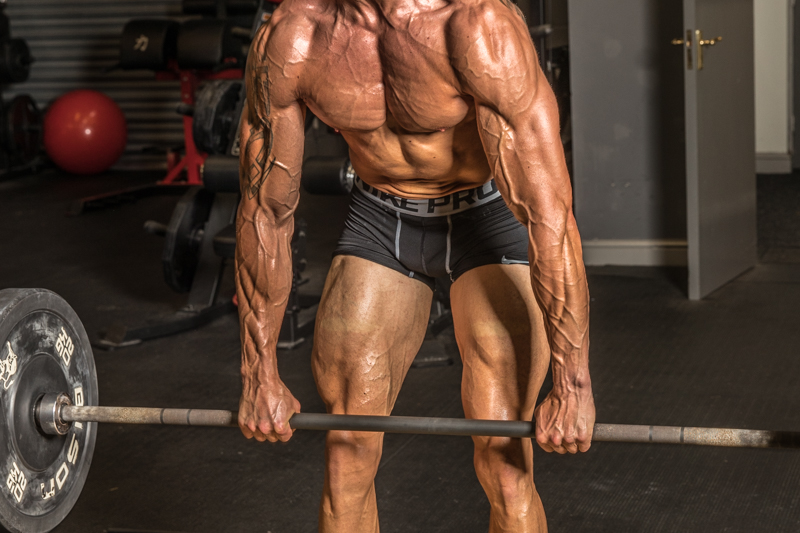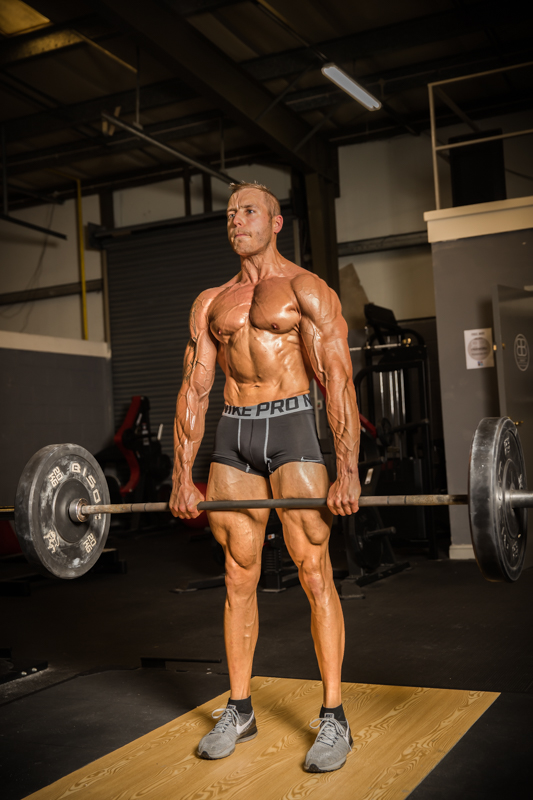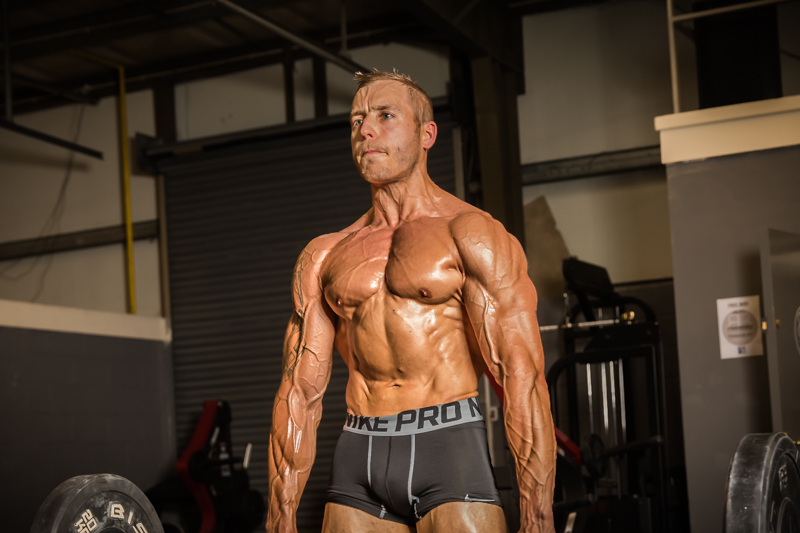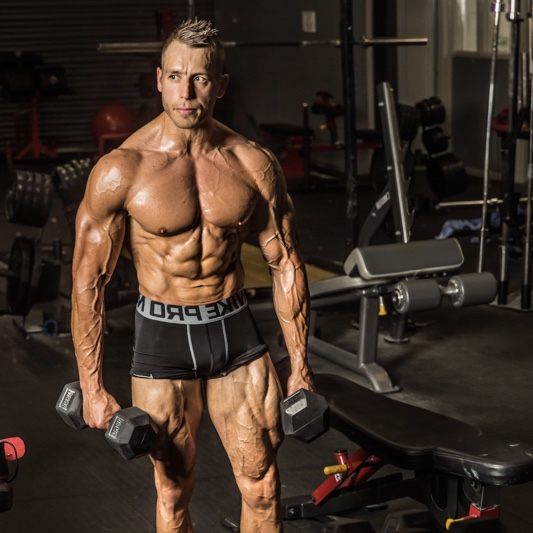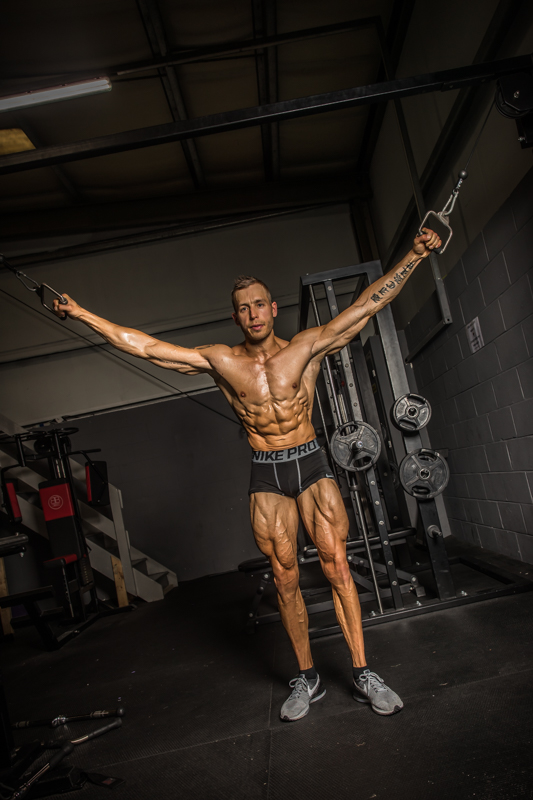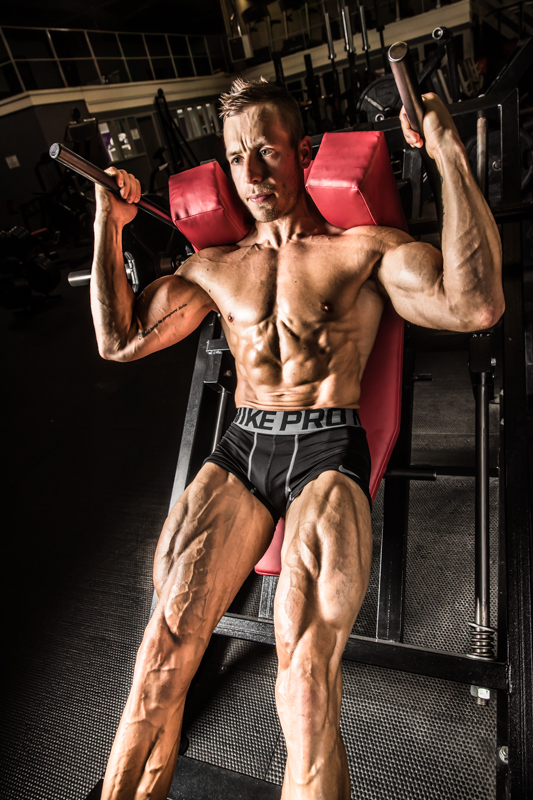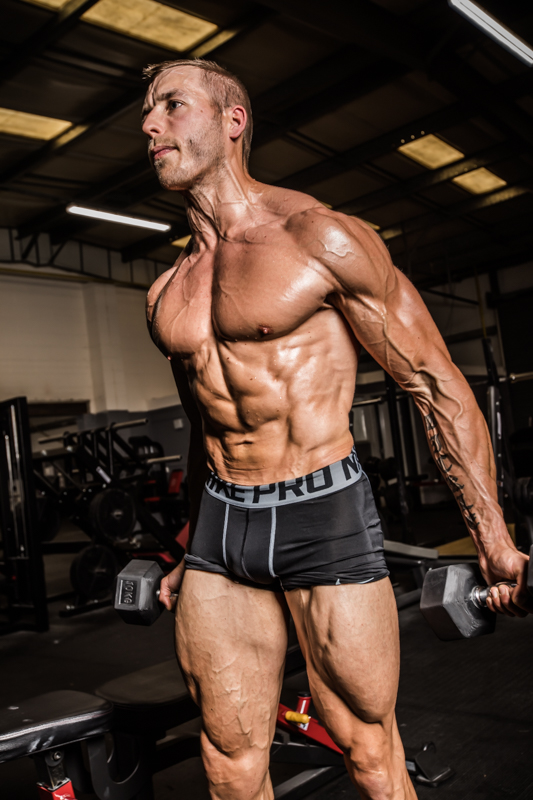 The history of the diet
To give you a little context before I go into the details of 'the diet after the diet', I'd like to give you a quick history of my photo shoot prep
The deficit/diet
I've employed multiple tools in order to sustain a calorie deficit along the way, for the most part, I have used a macronutrient based approach which had a minimum protein threshold, generally higher in carbohydrates to promote performance, recovery and general energy, and a fat target.
The diet to start dieting from
Initially, I'd dieted to from a starting point of 95kg from January to the end of April losing around 10kg taking my weight to 85kg.
The month of May was used as a dieting break, or a priming phase for the next stage of fat loss. These stages are used to give both a physiological and phycological break from dieting. Calories are upped, tracking is a little looser but mindful and intuitive eating is employed. This allowed me to be a little more relaxed and enjoy time with friends and family.
In the beginning, that first 10kg was easy to lose as I had more calories at my disposal, inevitably, as you're about to see, when that calorie budget goes down, as does food selection due to those calories they carry
The actual diet
It's important to understand that the first few months, including the diet break is all part of the dieting process.
Fat loss is never usually linear, and the utilisation of dieting breaks can and in my eyes should be used in any long term fat loss plans. This is especially true for those with a large amount of body fat to lose.
Going back into the deficit wasn't all too hard, the month at maintenance readied me psychologically for me to go back into the dieting process with little trepidation or worry.
I sit here at around 77kg, having lost another 8kg since the dieting break and nearly 3 stone in total since January. Looking back, I can say, for the most part, I'd look at this whole process as an enjoyable dieting experience and my most successful to date.
There of course has been difficult stages within the diet, especially moving towards the lower ends of body fat. Calories are moving towards their lowest point, body fat is nearly non existent whilst still trying to train to a decent standard, running a business, dealing with clients, preparing a house for the new addition and juggling general life.
The training
During the early stages, training was easy, progressive overload in the gym was priority. I lifted and still do lift 5 days per week using split routines that hit each muscle group a minimum of twice per week.
Monday: Chest & Triceps

Tuesday: Lower 1

Wednesday: Back & Biceps

Thursday: Rest

Friday: Lower 2 (with the lovely Emily)

Saturday: Full upper (with the lovely John)

Sunday: Rest
Cardio wise, I've preformed not formal cardio, however, I use a step goal and see this simply as energy expenditure to allow for a higher food intake to sustain the required deficit in order to lose body fat.
Fat loss usually plateaus throughout the process so it's important that a further deficit is made. This should be mostly done through the diet, but additional steps have been added throughout too.
Unlike my 2013 dieting where I employed HIIT based sessions, I've opted to not use this as I feel it would impair recovery and take performance away from where it should be prioritized in order to retain maximal muscle mass, in the weights room
Mindset & Stress
All these things accumulated has resulted in times of much stress. To counter this, dieting breaks and refeeds have increased in frequency and aggressiveness to offset these metabolic adaptations
Losing the body fat from 95kg to 85kg took me from a healthy place to an even healthier place, hence it was quite easy. Taking your body to the other end of the spectrum as far as obesity is concerned leads to, ironically, similar feelings.
Although I look good, and 'shredded', it's certainly an unsustainable achievement that truly makes me appreciate life outside of this extreme.
Social media has lead this look to be believed to encompass happiness and success, and unless you actually get to this low body fat percentage (which most won't), you can't truly understand this. It's always a case of the grass being greener on the other side.
The truth is, I'm no happier now then when I started the whole process. Life was and still is great. I don't need a physique to make me happy. This whole process has been very much about me, unlike when I competed several years ago, when it was very much to prove my worth and validity as a person.
In regards to competing, I have contemplated it, but after the hassle of the last show, if a similar situation arose then I wouldn't be willing to pay the money to clear my name again with baby B around the corner.
Another reason for not competing is that I don't need a trophy to know I'm a champion. All this materialistic shit is meaningless to me. The things that truly matter to me is around me, my beautiful fiancé that has took the brunt of my low energy levels, especially towards the end, my friends, the business, my family, our little dog Brody and of course, the imminent arrival of my first child. These are real and amazing things that I have in my life that sometimes prep can have a big and negative impact on.
Competing in 2013 was there to fill a void, to prove my self worth. My life was very different to how it is now. I'm very happy and content and I honestly can say that I don't need competing in my life. Saying that, will I return to the stage again? I'd like to think in 3 or 4 years, after a good improvement season I might consider it, but if I don't fancy it, then I won't as it's no longer a priority in my life, and looking forward, I can see it becoming less and less of a priority.
So what's next?
Life... I have so many things to look forward too.
Personal
The first priority is to take myself out of a deficit and work towards a healthier body fat range. With me not considering a cut like this for a few years, a little body fat won't hurt and will certainly help in reversing these metabolic down regulations that has occurred. I crave being healthy again so I can give my lady and baby all the energy and attention they deserve.
Physique
I also want to build some good muscle over the next few years. And realistically, a natural athlete should be thinking as long as 3 to 4 years in advance to make any significant improvements in their physique. A combination of all the things I've learned regarding nutrition and training should put me in a good place to build something special for 2020.
Business
2B-Fit is going from strength to strength, and our ambition is to continue it's growth. We feel we are gathering an awesome client base that see beyond faddy diets and training, and truly appreciate the diversity we are trying to promote through our business model and message.
From a personal point of view, I'd like to coach others to the stage. The launching of Forget the Fad coaching has taken off massively to amazing feedback from those that has taken it up. I love the education process of coaching, and I truly feel I've found my calling, working with people and helping them achieve their health & fitness goals and teaching them hoe to live a positive and fruitful life
I'd also love to become an influencer in the fitness industry, the launching and building of my Facebook and Instagram pages are something that I'd like to grow. I want to grow my message any way I can in this industry.
Final words
Just a huge thank you to Aneliese, her and Baby B are my future and I look forward to being not only the best dad I can be, but a great husband.
It's important to have things to look forward to after you have achieved your long term goal. If you don't, you'll realise that nothing really changes
Appreciate those around you and don't neglect them so all you're left with is a six pack... it's not worth it
Much love
Ian